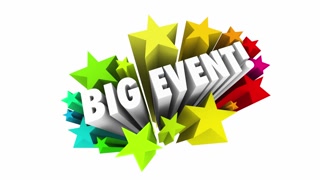 You want to know what's going on in your city, but you do not know how to find it ?
You are new to town and you do not know the place ?
You are looking for a place to go to kill  time, but you spend hours and hours without finding events? There are so many  good things happening around,
You just need to know how look for them.
Here's how you can find interesting events  .
There are so many excellent mobile event apps available today that take almost all the information from around the world.
Here is the list and have fun !
Eventbrite    discover popular events you are interested in around you
DoStuff       Events in some  North America's largest cities
Songkick   It allows you to import artist names from Apple Music  or different music libraries
you can set up alerts to be instantly notified when they're playing
HeyLets     Multi- events
Bandsintown   Focus in concerts
All Events in City     All  events in your city
EventsNearMe    For Events around you  in the city
Party with a Local  For  Tourism information or  tourist who want to connect with local people
Facebook  It about what sorts of things are going on in your  area.
Gravy   Events nearby based on your location or calendar date.
Connecter  For  students who want to discover activities  and events on campus .
StubHub   It gives you information base on category and location about sports, theater,  music , etc……